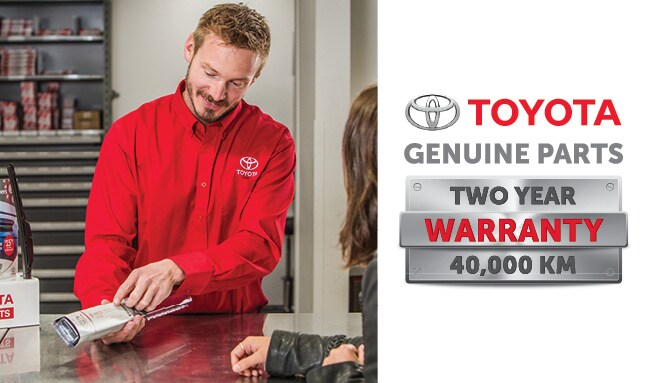 At Jim Pattison Toyota on Regent, we have a comprehensive inventory of Toyota Genuine OEM parts. Our Parts Advisors are expertly trained to answer your parts inquiries and get you the vehicle parts that you need.  Should we not carry a part for which you're searching for, we can always order it for you.

Come visit us at Jim Pattison Toyota on Regent, call us at 1-855-873-7710, or let us know your questions or parts needed with the Parts Department Inquiry below.
Toyota Accessory Warranty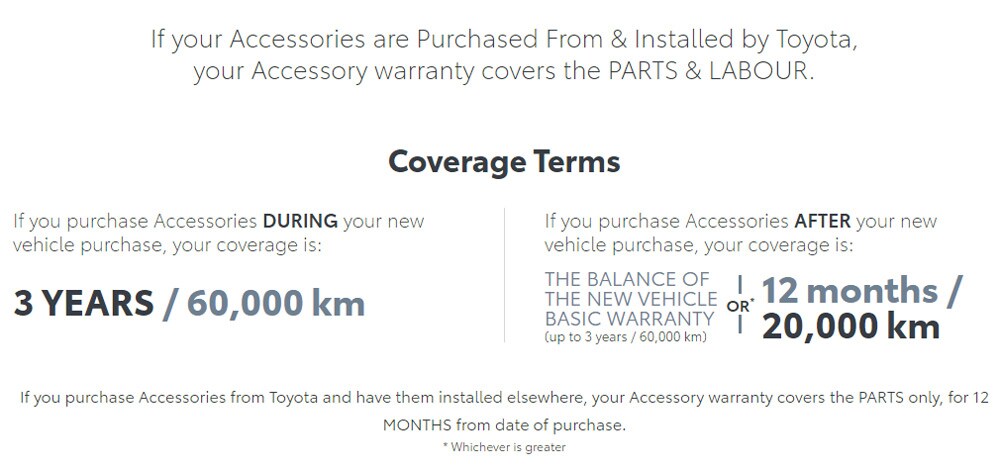 Toyota Replacement Parts Warranty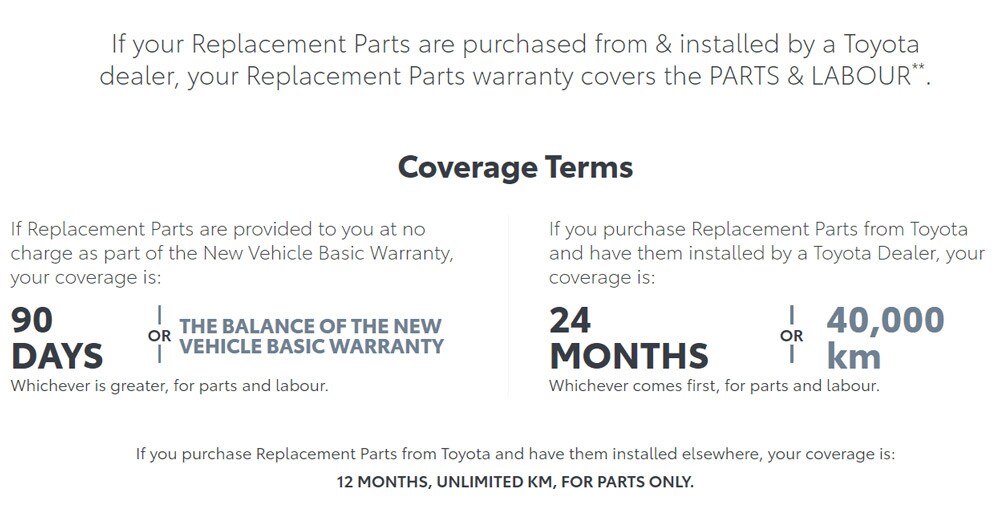 Toyota Tire Centre
For your convenience Jim Pattison Toyota on Regent offers 14 of Canada's top brands. Choosing tires that provide the best safety and value for your driving conditions is a big decision. In choosing wisely, you should take into account your average annual kilometres driven, and how often you drive in rough conditions: rain, snow, dirt or gravel roads, busy highways, and crowded city streets.


The information available to you here should help you better understand some of the key points to consider when choosing tires. Speak to our Service Advisor regarding the tires that are best for you.